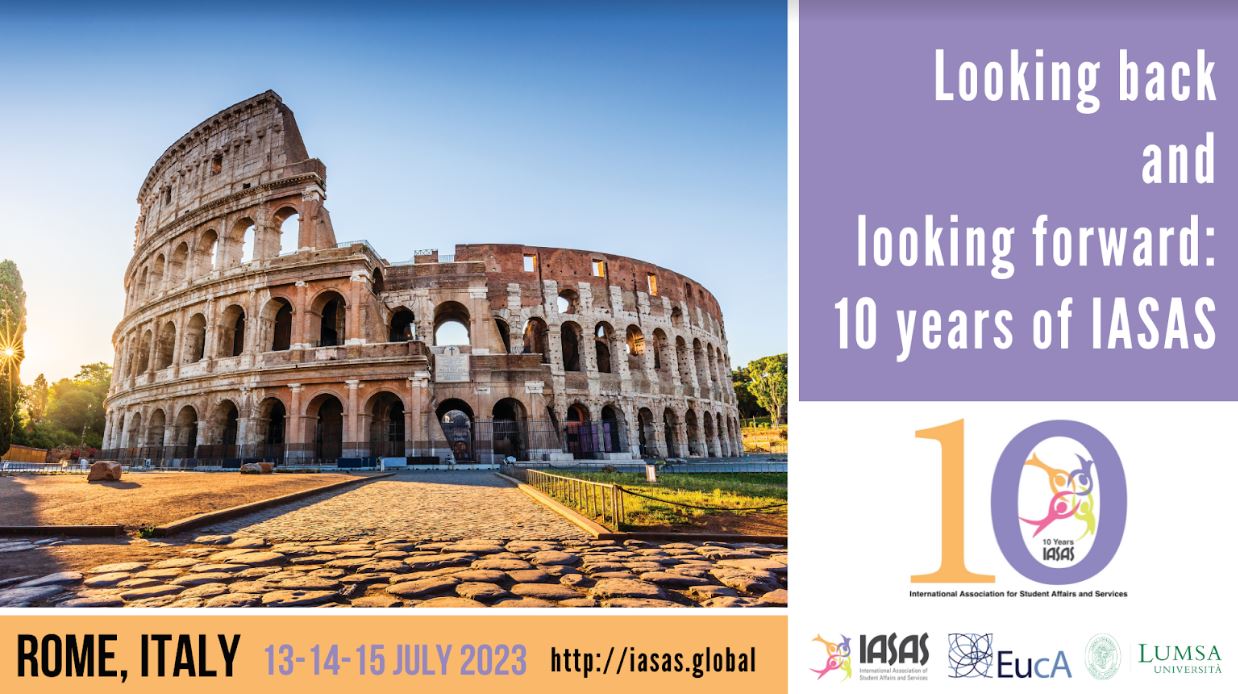 As part of the Professional Development of its members, IASAS Board is pleased to announce the 10 Anniversary celebration event, in Rome, Italy, July 13-15 2023, promoted with Lumsa university in Rome, and EucA – European University College Association.
We will examine how IASAS can continue to connect associations, organizations, universities, professionals and student leaders to meet, lead and address the challenges impacting our universities and learning communities for the next decade.
How can universities become more sustainable through concrete actions? To contribute to the sustainable growth of universities, what concrete proposals would professionals like to put on the table?
The work and impact of IASAS are needed more than ever with the rise of geopolitics, climate change, wars, inequality and nationalism around the world, which have limited our ability to promote equitable access to and success in higher education.
Where is the university going? And how can SAS professionals impact where it is going?
On the same date, IASAS will host the new edition of the Student Leader Global Summit (SLGS), for about 40-50 university students from all over the world. It will be organised with panels and working groups; during the SLGS, students will create projects to contribute to the sustainable growth of universities within the framework of the SDGs 2030, to be presented on the last day at the IASAS professionals' meeting.